A Certified Green Hair Salon
15826 Ventura Blvd • Suite #224
Encino, CA 91436 • Phone: 818.995.6571
Welcome to Nori's Eco Salon…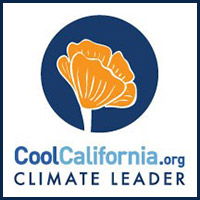 Nori's eco salon is a recipient of Climate Leader Award and a Green Certification which makes it the first hair salon to receive these recognitions.  The salon is dedicated to green living which is all about wellness for our clientele and our one and only planet. We have achieved this by creating a toxic free space using only non toxic products.  Everything from the paint on the walls, floor covering, insulation, to the products we use on our clients have been carefully evaluated to have the least impact on our planet's already fragile resources.  The owners Nori and her daughters Roya and Roza have been serving the community for the last 25 years and have extensive experience in the art and science of hair coloring, hair cutting and styling and other services they offer.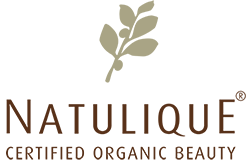 Our Mission…

Is to provide excellent salon services using non toxic products in a green environment in accordance to the principles of sustainability, which is about meeting the needs of the present generation without compromising the ability of future generation to meet theirs.
What is a

"Green" H

air Salon?

Non toxic, energy efficient, recycled, all natural and sustainable products are what we used remodeling our space.
Our walls are painted with a zero VOC (Volatile Organic Compounds) paint. Floors are covered with the natural linoleum made

from linseed oil with jute baking, our light bulbs are LED lighting, insulation is recycled denim, Dry walls are non toxic, sustainable building materials, non-toxic and biodegradable hair care products which in most cases they are 95% USDA organic hair care products. Our brochure and business cards are printed with soy ink on 100% post consumer recycled paper. All office supplies are recycled materials.  We have Energy Star heating and air conditioning unit. We also opened a second door for ventilation.  In the last 12 years since we have been a green hair salon, we have saved money, gained new clients and have reaped all the benefits of being a salon that is doing its share towards our climate crisis and toxic environment.
Wi-Fi Zone
Internet Friendly
Eco/Recycle Friendly
Certified Green Eco Salon